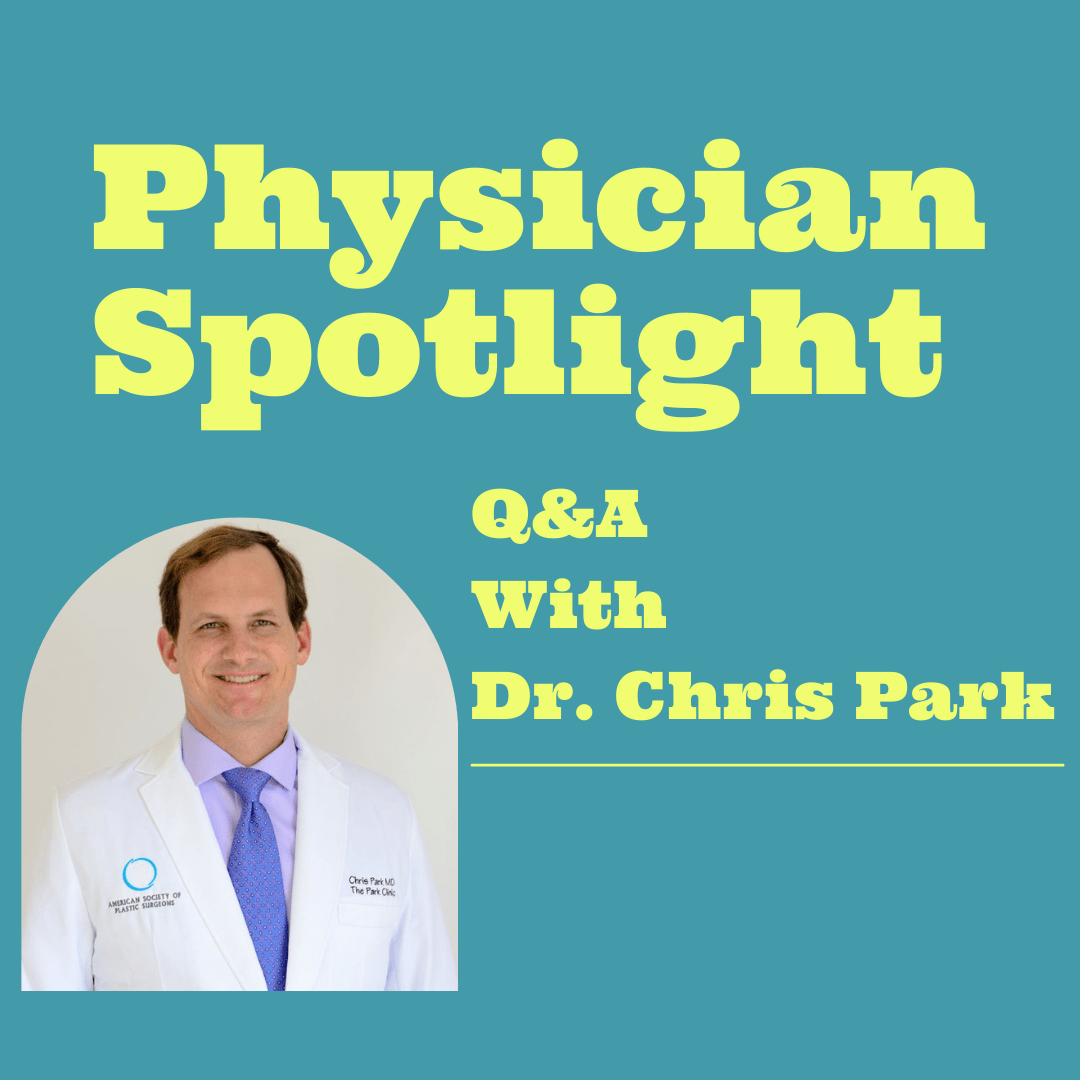 Physician Spotlight Q&A with Dr. Chris Park
Q: Tell us a little about yourself.
I am a board-certified plastic surgeon that grew up in Mobile and returned home because I love the area, love our out of doors options, and I knew that Mobile needed a plastic surgery group that could meet all of the needs of our community.
Q: How long were you at your previous place and what made you decide to build a new facility?
I moved here in 2008 and found a lease in a built-out building at 3153 Dauphin Street.  It was initially a sublet from Southern Cancer and checked the boxes that I needed at the time, but I wanted a much nicer, larger, cleaner, modern, and capable office to expand the efficiencies and ability of our practice to treat patients.
Q: How have your patients responded to your new location?
Patients absolutely love it. I made a wish list for years with hundreds of ideas from small to big ideas to make the office comfortable, beautiful, efficient, and friendly while improving patient privacy, personal communication, and staff relations.
Q: You are also the Chair of our Physician Wellness Program; what made you want to be involved with the PWP?
As with I believe all physicians, there are major consequences to your own life and your family.  In many, this leads to burnout, depression, and even suicide.  I have committed my life and the majority of my energy, strength, knowledge, hours, and thoughts to my patients and my practice.  As a result, I am no stranger to the detrimental consequences of those choices. Those are emotionally expensive decisions for all of those that care about me, and I too have resented medicine for it at times.  But the opportunity to be a plastic surgeon and to help so many is a gift.  At times, a health care provider may need someone help them to see that again.